OnLine Multiplayer eHealth Games.

MedicalWorks developed an an online multiplayer game called Buddies Online. The Phase II NIH funded efficacy trial for Buddies Online was done with 1000 youth across the US. The quit rate was 26% quit rate, compared to the ALA's teen smoking cessation program, which had a quit rate of 14%.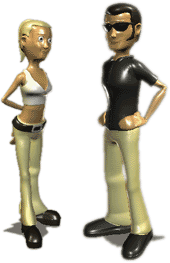 The founder Cheryl Kelmar was program manager for a Japanese game called AKO.
We are seeking investment to convert three existing eHealth games, funded and evaluated thru NIH SBIR grants, for the telehealth, internet, and mobile platforms.